2012-02-23
Reactor cycle 27 continues
Our neutron source has been taken back into operation on February 23rd after the exchange of a bearing had been completed successfully.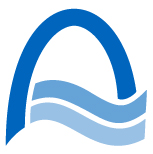 After a significant increase of the temperature of a bearing belonging to the second primary pump, the bearing was exchanged for reasons of precaution. The obligatory tests showed no problem and the reactor has restarted on Thursday 23rd reaching full power of 20 MW at 17:45.
The use of the neutron beams, however, is restricted for the rest of the cycle. A damage of one of the neutron guides prevents to open the shutter for the neutron guide hall West. The instruments in the experimental hall are not affected by this failure. They can operate with full power until the end of the cycle, foreseen on March 29th. The commercial usage has restarted as well. Isotope production and silicon doping are on the way to normal operation.
---
Related News:

27. Reaktorzyklus planmäßig unterbrochen - 17.02.2012 12:44